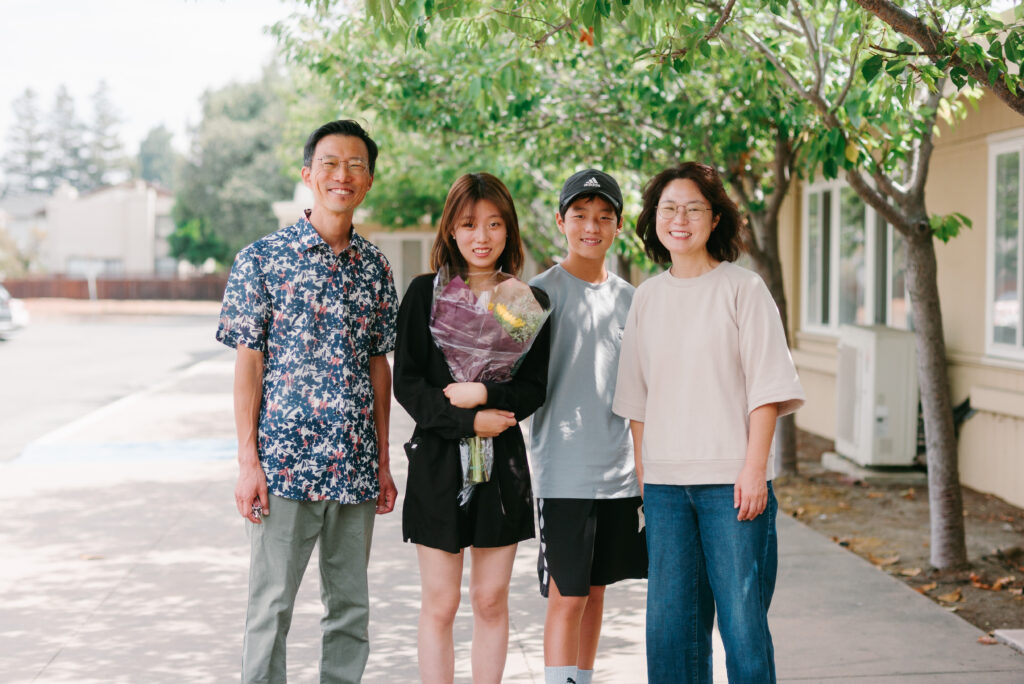 "Welcome to Cornerstone Church of Silicon Valley.

We are a people of faith striving to be "an alternate community," controlled by the Spirit and love of God. We hope to be a place where people can take a break from their busy life of achieving, succeeding and winning, and learn to rest in God and grow like a tree planted by streams of water. At Cornerstone, we are serious about making disciples of Christ, but we don't take ourselves too seriously.

Our members are young, made up of young couples with little kids, single professionals and college students. We love to hang out, eat a good meal, drink strong coffee, and then burn off calories playing basketball. Our kids safely ride their bikes and scooters all over the church parking lot.

We are so glad you are visiting our website. We hope that you can join us for worship,  a small group meeting, or even for a game of basketball. May the Lord bless you and fill you with joy." – Pastor Joe Sohn
Pastor Joe Sohn
Pastor Joe grew up in Westchester County, New York, as a pastor's kid. He received his bachelor's degree in history from University of Wisconsin-Madison, where he was actively involved with InterVarsity Christian Fellowship. After graduating from Princeton Theological Seminary, he served churches in New Jersey, New York, and Florida as youth director. In 2007, he was called to KPCMD in Southfield, Michigan, where he was ordained as an associate pastor in the Presbyterian Church of USA.
After five years of service, he thought about going back to the east coast. But God had other plans – on the other side of the continent. Joe never thought that he would be called to a church in Silicon Valley. Go west, young man, go west – this has been the manifest destiny of his life. If this theme continues, maybe God would allow him to retire in Hawaii.
Since Joe likes outdoor activities, he loves the sunny weather in North California. Unlike his children, he does not miss the snow at all. When Joe is not reading boring theology books, he can be found at Los Gatos Trail riding his bike, at a play ground with his kids, or at coffee shops near college campuses. His goal in ministry is to make disciples few at a time. He is happily married to Joosung and they have two happy kids, Judy and Joel.